Services Offered By KAL Make Your Move –  Movers In Toronto
Movers In Toronto from beginning to end KAL Make Your Move can assist every step of the way. Ask us about how the flexibility within our Moving Services in Toronto can work for you.
KAL Make Your Move – Delivering Quality Moving Services In Toronto
We are KAL Make Your Move! As one of the top moving companies in Toronto, we take pleasure in being professional, affordable and reliable. We have over 7 years of experience in helping people move their belongings, with the appropriate sized trucks, the best moving companies toronto, and variety of equipment to make your relocation as simple and stress-free as possible. You can expect nothing less than the highest level of service, professionalism, and efficiency from us. We are fully licensed and insured so you can have complete peace of mind. You can place your trust in our honesty and integrity which is why we believe in complete transparency with our rates, and guarantee absolutely no surprises. Customer service that is quick, clean, and respectful is something you can count on when you choose us as your moving partner!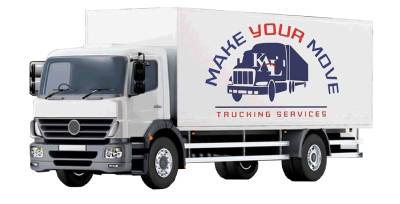 Let us do the work!
Are you concerned about how long your move may last? Feel free to contact us and ask any questions you may have.
NO HIDDEN FEES!
No Truck Fee

No Shrink Wrapping Fee

No Lift Gate Fee

No Disassembling/Reassembling Fee

No Long Carry Fee

No Short Notice Fee
WHATS INCLUDED
Fully Licensed + Insured Professional Toronto Movers

Appropriate Size Trucks

Padded Moving Blankets

Multiple Dollies + Safety Straps

Tool Kit + Bungees

Fit And Respectful Crews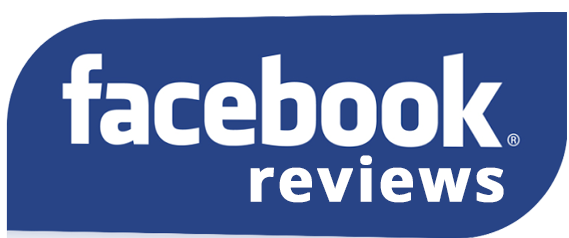 Azmin Gowa

"The team was extremely friendly and made me feel like I had called friends to help me move. Their genuine and fun nature made the move more enjoyable and less stressful for me… Not to mention, they were quick, efficient, very accommodating and professional. I'll definitely be using them again and recommend them to anyone, whether it's a big or small move. Thanks again for all your help!"

Jo N.

"The guys at Kal Make Your Move are such professionals! They were on time, they came prepared with dollies, covers, the whole thing. They were fast and kept the mood light and pleasant. They were able to move my 1-bedroom in about 2.5 hours in Nov. 2016 and worked my couch through my super-narrow new staircase like magic. I am not joking – I have no idea how they did it. I blinked and it was in. Paul & Yosef, you guys rock!! Kal himself was very accessible and upfront with all the information over the phone. Would definitely recommend."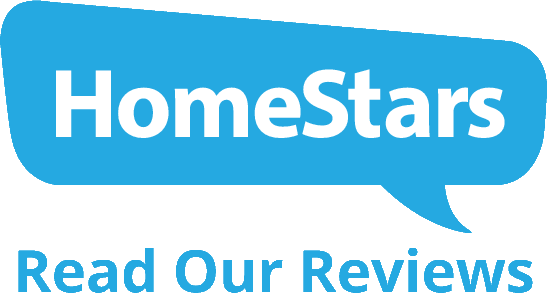 Moving
10/10
"Used Constantine twice for mid size in city moves. Him and his team were very friendly, professional, on time, no extra costs, etc"
– Andrew W.
Household Move
10/10
"The guys were really good, they came on time, and didn't damage anything. The company was upfront with what it would cost, we paid exactly what they quoted. Would definitely recommend!"
– Chelsea
At KAL Make Your Move, we take great pride in being reliable, cost-efficient and professional. We have a lot of moving expertise in the field and can easily help you relocate with utmost peace of mind. We have completed hundreds of successful moves with no claims filed. Don't just take our word for it – check out our reviews!
Professional
The right people with the right equipment, will complete your move stress – free!
Affordable
Don't break the bank! KAL Make Your Move offers the best value in the market as best moving companies in toronto.
Reliable
Don't worry about toronto movers not showing up. You book with us and we will be there on time and ready to go.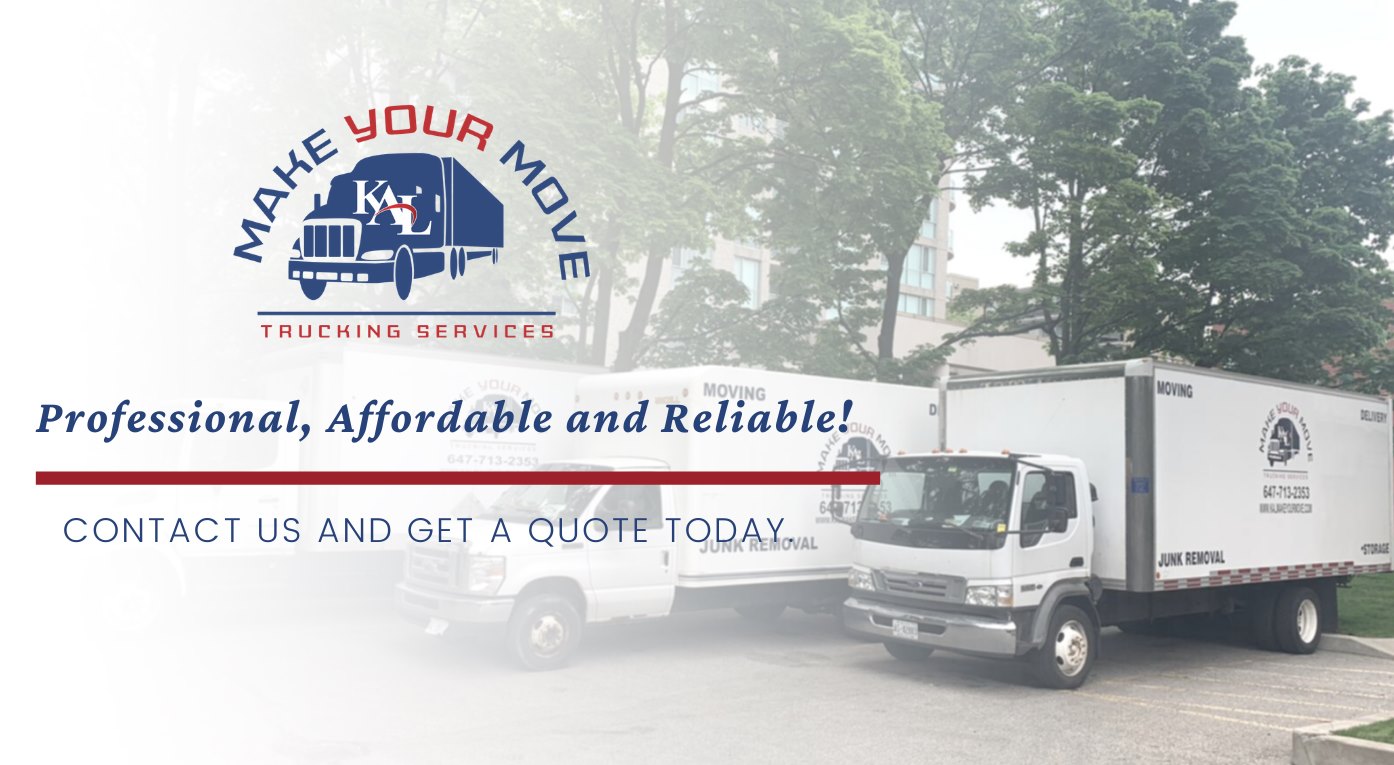 Contact Us
Are you concerned about how long your move may last? Feel free to contact us and ask any questions you may have.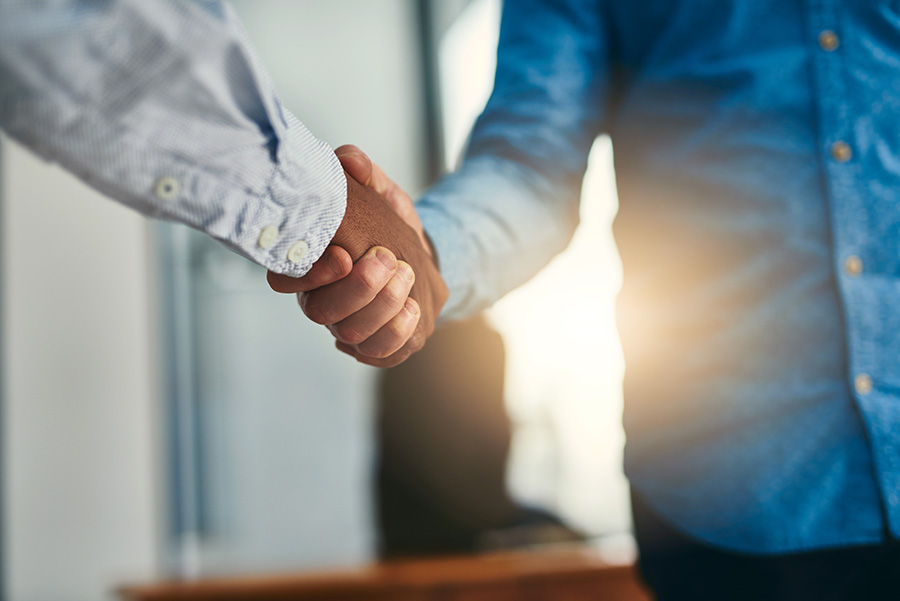 We're Hiring!
Join the Kal Make Your Move Team! We're a growing company and we're hiring hard working, energetic individuals that want to grow with us. Click the button below to get started.
Looking for Toronto movers?
You can rest assure that your search ends here. We offer the best moving company in toronto as the best value in the city!